HARTBREAK FILMS, INC
A Family Friendly Film and Television Production Company Owned by Paula Hart and Melissa Joan Hart. Realizing that there wasn't any real programming that the whole family could watch, Paula Hart and Melissa Joan Hart decided to found Hartbreak Films in 1993 to produce both projects for Melissa to star in and projects that they can produce. After acquiring the rights to the Archie comic book, Sabrina the Teenage Witch, Paula served as Executive Producer on this highly rated Showtime movie that starred her daughter, Melissa. With that success, she developed the TV series that also starred Melissa and produced 163 episodes of the live action series, 65 episodes f the animated series, 3 MOW's as well as a host of licensed products. More recently, Hartbreak produced 104 episodes of the hit show Melissa and Joey for ABC Family .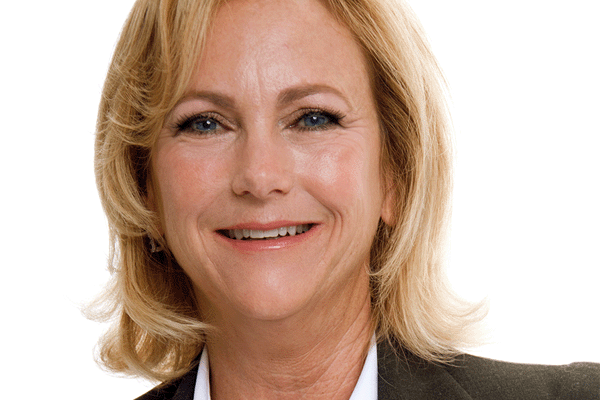 Paula Hart
President / Producer / Director / Writer
Hartbreak Films
Paula Hart has established a long list of producing credits for television and film including the television movies "Up Up and Away (Disney Channel)," Sabrina Goes To Rome (ABC Wonderful World), Two Came Back (NBC), Sabrina Down Under (ABC Wonderful World), Doomrunners (Nickelodeon), Silencing Mary (ABC), The Right Connections (Showtime), My Fake Fiance (ABC Family which spun off Melissa and Joey) and Child Star: The Shirley Temple Story (ABC Wonderful World) among others. Hartbreak also  produced the most watched Christmas movie for Lifetime last year Santa Con directed by Melissa.
Nine Dead was the first independent feature they produced which has international distribution. Hartbreak also ventured into reality programming, filming Tying the Knot for ABC Family in 2003. Mute, a short film directed by Melissa was the darling of film festivals including Tribeca, Palm Springs, Whistler, Palm Beach, Miami, Reno Tahoe and others.
In October, Watcher in the Woods aired based on a new script by Scott Abbott. Melissa directed the film shot in Wales last year. Paula directed her first film this summer, A Very Merry Toy Store starring Melissa and Mario Lopez, Billy Gardell and Brian Dennehy.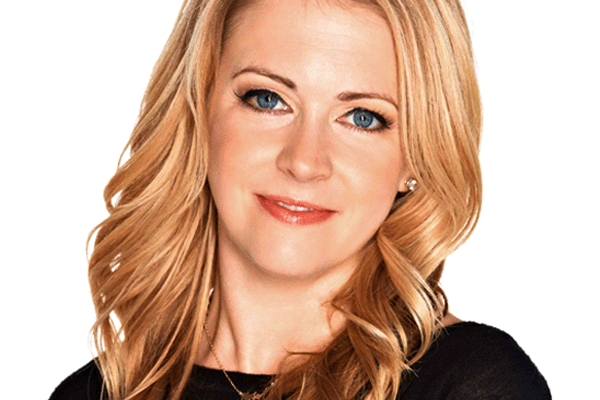 Melissa Joan Hart
Partner / Actress / Producer / Director
Hartbreak Films
Melissa Joan Hart has a list ofcredits far beyond her years. Having made her first national commercial at age 4, she is now a veteran of television, film and theater.
Recently, Hart directed a remake of the 1980s cult classic thriller, "The Watcher in the Woods," starring Academy Award winning actress Anjelica Huston. The film premiered on Lifetime on October 21, 2017 to an impressive 332,000 (P 25-54, 1MM) in total viewers which was great opening for the network.
Hart appeared in "A Very Merry Toy Store" opposite Mario Lopez, which aired on Lifetime on November 26, 2017.


In 2016, she appeared in the sequel "God's Not Dead 2," alongside Jesse Metcalfe and Ernie Hudson. Melissa won the 
Grace Award for Most Inspiring Performance for Movies
 at the 2017 MovieGuide Awards on behalf of her performance in "God's Not Dead 2." The film also won the award for 
Best Movie for Mature Audiences
 at the 2017 MovieGuide Awards. "God's Not Dead 2" earned $24,487,848 in the worldwide box office.
[showhide]
In the summer of 2015, Hart completed her 6th and final season on the ABC Family series. "Melissa & Joey." She executive produced and directed the half-hour multi-camera comedy along with her co-star Joey Lawrence. Paula Hart also served as an executive producer. The series premiered on ABC Family on August 17, 2010 and was ABC Family's #1 series launch ever in Adults 18-49. The series finale of "Melissa & Joey" aired on August 12, 2015.


In 2014, Hart directed the holiday film titled "Santa Con" as well as appearing in the film. This was her feature-length directorial debut. The film premiered on Lifetime onDecember 13, 2014. That fall, Hart made her debut as an author her memoir, "Melissa Explains it All: Tales from My Abnormally Normal Life." The memoir is published by St. Martin's press and is currently available in bookstores and on Amazon. 


Hart is best known internationally for her starring role in "Sabrina, the Teenage Witch," which is produced by her company Hartbreak Films in association with Viacom and aired on ABC network from 1996-2000 and the WB Network from 2000-2003. She won a Nickelodeon's Kids Choice Award for Favorite TV Actress for the title character. The show is also in syndication around the world and has inspired two "Wonderful World of Disney" movies, "Sabrina Goes To Rome" and "Sabrina Down Under," both of which she produced and starred in after the success of the first TV movie "Sabrina the Teenage Witch" in 1995 alongside Ryan Reynolds for Showtime. 
Hart first made her mark in television playing the title role in Nickelodeon's "Clarissa Explains It All."  Winner of numerous Youth in Film awards for her work, Hart was nominated for a 
CableACE
 Award for Best Actress in a Comedy Series for "Clarissa Explains It All."  In addition to "Sabrina, the Teenage Witch," Hart has appeared in numerous series such as "Just Shoot Me" and "That '70s Show" and co-hosted the "American Music Awards" with Brandy. Hart's episode of "Law and Order SVU," which aired 
Oct ,
 2007 had the highest ratings of the season even outpacing the season premiere.  Her ABC Family movie "Holiday in Handcuffs" premiered to record high ratings during the 2007 holiday season, 
making it ABC Family's No. 1 telecast of all time.
On the big screen, Hart starred in the romantic comedy "Drive Me Crazy," with newcomer Adrian Grenier for Fox Studio for which she won a Nickelodeon Kids Choice Award for Favorite Movie Actress.
The filmed earned $22,593,409 in the worldwide box office. 
She made a memorable appearance as "yearbook girl" in the graduation night comedy "Can't Hardly Wait" also a cameo in "Not Another Teen Movie".  She also starred in and executive produced the thriller "Nine Dead" with Hartbreak Films producing. 
Hart made her Broadway debut opposite Martin Sheen in "The Crucible."  She also starred opposite William Hurt and Calista Flockhart in the Circle Repertory production of "Beside Herself" in 1987.  In the same company's production of Peter Hedges' "Imagining Brad" with Joe Mantello directing, Hart did a half hour monologue on stage at the impressive age of 12 to rave reviews which opened the door for her to audition for the role in "Clarissa Explains It All".   She has since returned to the stage to star in the acclaimed off-Broadway production of Eve 
Ensler's
 "The Vagina Monologues" in 2000 and also appeared in the Los Angeles production of the show in May 2001. 


In April 2010, Hart returned to the stage to star in Nora Efron's Off-Broadway show "Love, Loss and What I Wore." She led the star-studded ensemble of Lucy DeVito, Judy Gold, and Shirley Knight.  


In addition to producing the "Sabrina, the Teenage Witch" franchise, Melissa and Paula Hart's Hartbreak Films is known for producing all types of quality family entertainment. They used the enormous popularity of the show to launch a variety of "Sabrina"-related ventures, including "Sabrina, the Animated Series" and the "Sabrina, the Teenage Witch" soundtrack which went Gold, featuring songs by some impressive artists such as Britney Spears and Backstreet Boyswith Hart herself covering the Blondie hit, "One Way or Another."  In addition to a variety of "Sabrina, the Teenage Witch" merchandise, Hart worked on the animated show of "Sabrina
" playing the Aunt Hilda and Aunt Zelda role while her sister Emily Hart played the title character. 
 Hartbreak Films many projects have included the te
levision movies "Scream Team", 
"Up, Up and Away", "
Doomrunners
", "Two Came Back", "Silencing Mary" and "The Right Connections," In May 2001, Hartbreak Films produced a television movie based on Shirley Temple Black's autobiography, 
Child Star
, which aired on "The Wonderful World of Disney," with Ms. Black consulting on the project. 
Hart has directed several episodes of "Sabrina, the Teenage Witch," "Melissa and Joey," Disney's Channel's single camera show "So Weird," and Nickelodeon's multi-camera show "
Taina
." Hart directed her short film, "Mute" which she also produced and which is available on iTunes.  "Mute" was in competition at many film festivals in 2006 including Palm Springs, Tribeca, Newport, Vail and Sarasota Film Festivals to name a few. When Hart married rock star Mark Wilkerson in July 2003, their wedding was produced by Hartbreak as a reality series and aired on ABC Family. The couple are now parents to three boys. 
Hart works actively for a variety of charities, most particularly those that benefit children including Hole in the Wall Gang, Stomp Out Bullying, Friends of the Family CA, Youth Villages, and Lupus LA.
[/showhide]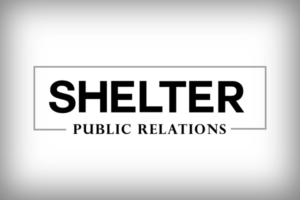 Shelter PR
Publicist
We are passionate public relations experts who specialize in entertainment, music, cause marketing, fashion, lifestyle and pop culture.
Hartbreak Films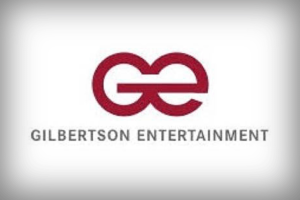 Gilbertson Entertainment
Manager
Broadcasting & Media Production Company in Santa Monica, California
Hartbreak Films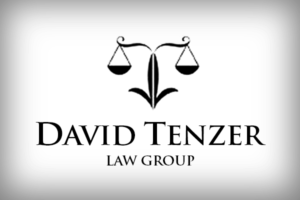 David Tenzer
Legal Council
Entertainment transactional practice, specializing in television production and distribution.
Hartbreak Films